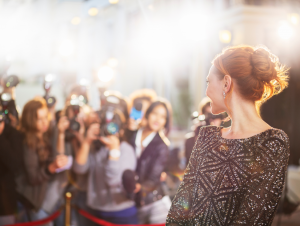 If you struggle to remain asleep at night, there's a good chance you suffer from sleep apnea. But this condition doesn't just inhibit your ability to rest; it can lead to potentially dangerous health complications if left untreated. With that in mind, it's important to understand what sleep apnea is so that you can manage your symptoms and get back to bed, and sometimes knowing that you aren't alone in your struggle can be encouraging. Keep reading to learn a little more about sleep apnea and how it's treated, along with some examples of some of the famous faces who are subject to the condition themselves.
A Brief Overview of Sleep Apnea
To put it simply, sleep apnea is a condition that denies patients the ability to remain asleep at night, often due to obstruction in their airway (known as obstructive sleep apnea, or OSA). These blockages cause pauses in breathing which force the body to wake up in order to normalize the flow of oxygen. This essentially knocks the body out of its REM cycle, or prevents it from entering it entirely—and since these episodes can occur hundreds of times in a given night, needless to say, achieving a full eight hours of sleep becomes virtually impossible!
Famous Faces Who Have Sleep Apnea
Sleep apnea is a very common condition that affects millions; in fact, it's estimated that 1 in every 15 Americans suffers from it. It can even affect celebrities, athletes, movie stars, and other recognizable people. Here are a few examples of some famous faces who suffer from the condition:
Former NBA superstar Shaquille O'Neal
Renowned actress and comedian Rosie O'Donnell
William Shatner, famous for his portrayal of Captain Kirk in the original Star Trek series
Original host of Who Wants to Be a Millionaire, Regis Philbin
Randy Jackson, a judge on the hit television show American Idol
Former NFL quarterback Brett Favre
Daniel Lawrence, also known as Larry the Cable Guy
How Your Dentist Can Help
The bottom line is that sleep apnea isn't something that will simply disappear on its own. In fact, if left untreated, it can worsen and cause all sorts of complications beyond fatigue including hypertension, heart disease, and even diabetes.
However, with professional treatment, it can be effectively managed—and there's no doubt that all of these stars have sought out treatment to manage their condition and go back to catching z's! That said, once you've been diagnosed, possible treatment options include things like oral appliance therapy, CPAP machines, tongue ties, and more.
You might also have to make lifestyle adjustments to combat your sleep apnea, including dieting and exercising to monitor your weight. Sleep is crucial for your wellness, and you shouldn't have to settle for not getting enough of it—nor do you have to be famous to seek treatment!
About the Author
Dr. Keane Fedosky received his DDS from the Baylor College of Dentistry and has proudly served the needs of patients and families in the Plano area for several years. He maintains active membership in several professional organizations including the American Academy of Dental Sleep Medicine, and his team would be happy to assist you with your sleep apnea treatment. If you have any questions about the blog or you're ready to schedule a visit, feel free to contact the practice online or by phone for further assistance: (972) 544-0550.