As a sufferer of Obstructive Sleep Apnea (OSA), you might be experiencing quite a few side effects including trouble breathing in the middle of the night, waking up unusually exhausted, and others. However short-lived those effects may be, there are other effects of not sleeping through the night that may cause long-term damage, including your lifespan.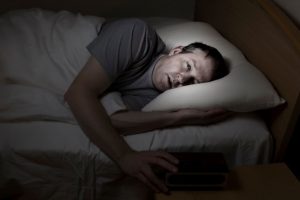 Image via abc.net.au
Could untreated sleep apnea result in shaving years off of your life? According to a 2019 study by Oxford, it certainly could.
In this article titled, Sleep Disordered Breathing Associated with Epigenetic Age Acceleration, tested with 53% female and 47% male and an average age of 67.8 found that disruption in your breathing while asleep not only changes your circadian rhythm causing exhaustion, but it also aids in age acceleration.
The scientists that published the article concluded: "Increasing SDB (sleep disordered breathing) [a side effect of OSA] severity and sleep disruption was associated with epigenetic age acceleration, independent of measured confounders."
Epigenetics refers to the changes that can happen in DNA because of lifestyle and environmental factors that can affect how genes behave. When you don't get enough sleep, your DNA could be aging faster than it normally would.
In the study, one of the authors stated, "Traditionally, we don't give as much attention to sleep as we do to exercise or smoking," says Dr. Li. "But it's another modifiable risk factor, like smoking, physical inactivity, or poor diet."
The good news is, epigenetic aging is reversible when treated and could improve cardiovascular and neurobehavioral health.
"Although there is no cure for sleep apnea, recent studies show that successful treatment can reduce the risk of heart and blood pressure problems." – National Institute of Neurological Disorders and Stroke
At Sleep Rehab, located in the Dallas area, we can provide treatments that have proven time and time again to treat your sleep apnea with the possibility to slow the age acceleration that OSA has caused. These treatments are non-invasive, non-pharmaceutical and non-surgical. No CPAP required. Contact us today to learn more and get started.