A lot of health disorders originate from genetics, and you may be wondering if your Sleep Apnea is hereditary. It could be that you had a parent that struggled with sleeplessness and snoring and now that you've been formally diagnosed, it may have occurred to you that it could run through the family genes.
According to an article on healthline.org, "Research suggests that obstructive sleep apnea is about 40 percent attributable to genetics, which means it can be hereditary." That is quite a large percentage, especially because the other 60 percent are attributed to environmental and/or lifestyle-related factors. In short, the more relatives you have with Sleep Apnea, the higher percentage that you will also have Sleep Apnea in your lifetime.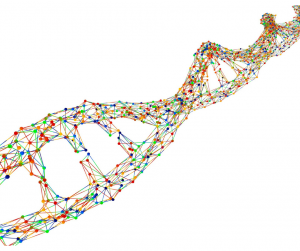 You may have children and are worried about passing Sleep Apnea along to them. The good news is that there is not a clear genetic link related to Sleep Apnea, but according to healthline.org, "Additionally, it's been shown that obesity can have underlying genetic causes. Since obesity is a major risk factor for obstructive sleep apnea, this is an indirect way obstructive sleep apnea is hereditary."
The important thing to know is that if you can keep your weight at a healthy number, the development or progress of this sleep disorder could subside. However, if you feel like you've tried everything and need a successful solution, at Sleep Rehab we offer a variety of non-invasive, non-surgical CPAP alternatives to treat Sleep Apnea.
You can't choose your genes, but you can choose a solution to an inevitable problem, and we are here for you. Request an appointment at Sleep Rehab today.