In the last few decades, scientists have concluded that there is a relationship between having Sleep Apnea (with the most common being Obstructive Sleep Apnea or OSA) and having Hypertension. But before we get into what that is, let's talk about what each disease is.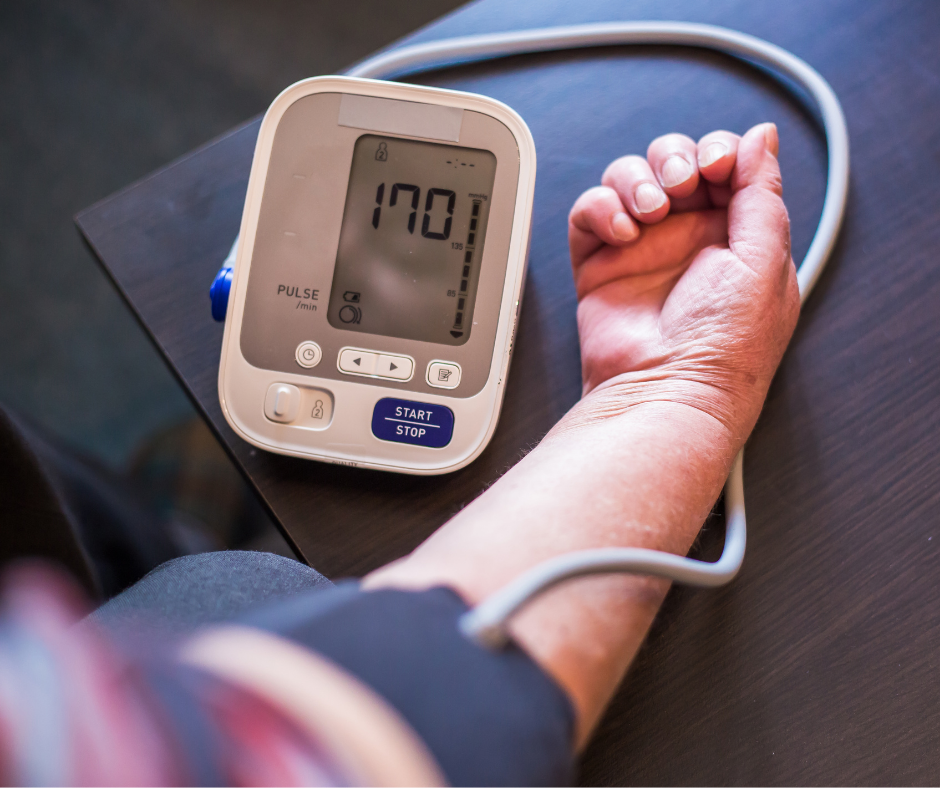 According to the definition from the Mayo Clinic, "Sleep apnea is a potentially serious sleep disorder in which breathing repeatedly stops and starts."
The definition of hypertension, also from the Mayo Clinic, "High blood pressure (hypertension) is a common condition in which the long-term force of the blood against your artery walls is high enough that it may eventually cause health problems, such as heart disease."
So how does a disorder that has to do with breathing affect high blood pressure? Research indicates that patients who have sleep apnea are more likely to develop high blood pressure at some point in the future.
Research done by Johns Hopkins Hospital School of Public Health studied more than 6,000 adult men and women age 40 or older. Sleep Apnea was confirmed in participants by using polysomnography, which records brain waves, heart waves, blood oxygen levels, and breathing rate while a person sleeps. Participants were connected to a sleep monitor, and the average number of breathing pauses per hour of sleep was used to measure the severity of Sleep Apnea.
The results of the study showed that people with more than 30 pauses per hour of sleep were more than twice as likely to suffer from high blood pressure than those with no breathing pauses. An increased risk of high blood pressure was found even at moderate levels of sleep apnea. Since sleep apnea is more common in overweight individuals–who are already at a higher risk of high blood pressure–additional statistical analyses were conducted to control for body weight and waist circumference. Even after controlling for these variables, however, sleep apnea was associated with an increased frequency of high blood pressure.
When you come to Sleep Rehab, we'll give you a sleep test to determine whether or not you have Sleep Apnea through studying your breathing patterns. Once we determine your sleep issues, we can create a customized oral appliance for you, which will eliminate or reduce the effects of your sleep apnea and may help you avoid the life-threatening consequences of hypertension and other conditions. Book an appointment today!