Your dog does it, your hamster can do it, and even that hummingbird in your backyard can do it. We're talking about snoring. And while it is one of the more common animal behaviors, do we know what causes it? Turns out a variety of factors could be causing your, or your sleeping dog's, snoring. It also turns out you don't have to go night after night snoring – there is a solution!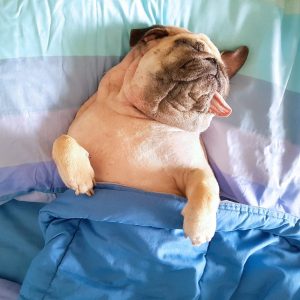 According to Lynn A. D'Andrea, a sleep specialist at the University of Michigan Medical School, "[Snoring] is the combination of turbulent airflow through the hypotonic airway structures that results in the harsh vibratory noise known as snoring."
But get this – snoring is not an illness. It is merely a symptom and you may be experiencing snoring because of something else. One of the more common causes of snoring is obstructive sleep apnea (60-70 million Americans experience this), which is a disorder causing gaps or pauses in a person's breathing during sleep. Obstructive sleep apnea and snoring leads to fatigue, waking up exhausted and overall less quality of sleep. Sound familiar?
If your partner has requested you sleep in the other room nightly, or you find yourself dozing off at work, it might be time to take care of your snoring and sleep apnea.
Thousands of Americans find solutions like the CPAP machine, medication and surgery to be effective, but you don't need to connect to a machine, take pharmaceutical drugs or go under the knife to remedy your snoring.
At Sleep Rehab, our Board Certified Professionals use non-invasive, non-surgical and non-pharmaceutical solutions and come up with a customized treatment plan for you. Contact us today to find out your options and stop this snoring today!