The alarm goes off. You hit snooze. Can it really be time to get up already? After a night full of tossing and turning and barely getting a total hour of sleep, it's going to be a rough day. But as much as you feel like you won't be able to keep your eyes open during the day, it's not just your body that is exhausted, your brain is too and you might not be as sharp as you need to be today.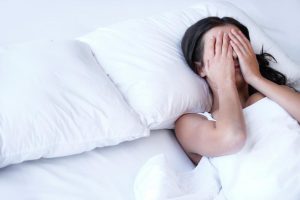 In a study published on 
nature.com
, researchers found that not getting an adequate amount of sleep at night makes it challenging for your brain cells to communicate effectively. When your brain cells can't communicate effectively, it makes it more difficult to concentrate or focus.
The study focused on 12 individuals who were required to stay up all night. During the night, researchers monitored their brain activity by asking them to perform certain tasks like categorizing animals and objects. As the people became more exhausted, it became more challenging for them to perform the tasks, and their brain cells seemed to be slowing down.
"We were fascinated to observe how sleep deprivation dampened brain cell activity," lead study author Yuval Nir, a sleep researcher at Tel Aviv University in Israel, said in the statement. "Unlike the usual rapid reaction, the neurons responded slowly, fired more weakly and their transmissions dragged on longer than usual." 
When your brain cells slow down, it can take you more time to process information. The researchers compared the effects of lack of sleep to those of drunk driving. Delayed responsiveness, taking longer to realize what they are seeing, etc.
So next time you wake up exhausted and feel a dip in your performance at work or in your daily life, it's time to get a wake-up call! Schedule a consult with Sleep Rehab today to sleep better tonight and live your most productive life tomorrow.